Vessel & viscosity configurator
This tool helps you choose you ZG/ZGP mixer and drive unit depending on your vessels size and the liquids viscosity.

Please fill in your liquids viscosity and your tanks specifications: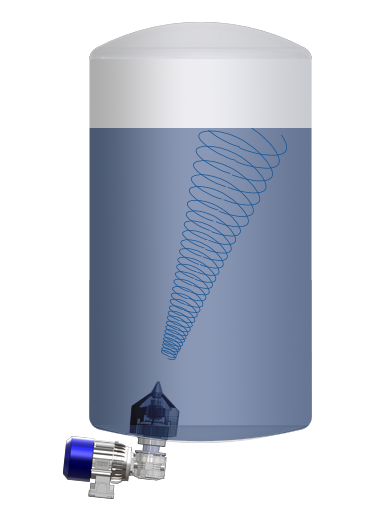 How does this calculator work?
In some applications the vortex is essential, (eg. for powder incorporation). The tank shape drives vortex behaviour and when the liquid height is >1.2:1 (h/d) the vortex will appear. With a liquid height < 1:1 (h/d) vortex will not appear and recommended to avoid vortex when not desired. (eg. for foaming products).