Christmas Gift
Together for a brighter future

This year we send a Christmas gift to support the education of girls via Plan International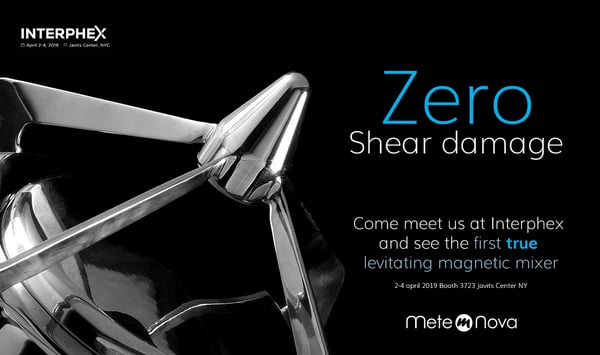 Metenova exhibits at Interphex NY 2019
Welcome to Interphex New York and meet us at Booth 3723
Priveq –new growth partner of Metenova
Metenova, a MedTech company delivering products and solutions for the pharmaceutical and biotech production of aseptic and sterile products, has chosen to incorporate Priveq Investment ("Priveq") as a new growth partner for the future. Founder, CEO and Management will continue to be a part of the ownership group to a large proportion.

Metenova was founded ten years ago, consisting of a management and founders with over four decades of experience within product design and development of mixer solutions for aseptic and sterile pharmaceutical production. The customer base is mainly leading pharmaceutical companies and biological drug producing companies. The portfolio consists of mixers adapted to different types of applications based on the company's patented technologies. Metenova operates globally with sales in more than 30 countries, mainly through a distributor network with headquarters in Mölndal, in the south of Sweden and a subsidiary in New Jersey, USA.

With an increasing proportion of biological pharmaceuticals, a large proportion of traditional pharmaceuticals such as block busters, as well as high growth in the Chinese market as a result of a shift to defined pharmaceuticals, there is a high underlying growth for products and knowledge from Metenova. New potent pharmaceuticals and personalized pharmaceuticals also give increased interest in new products within Metenova's focus area. Through the partnership with Priveq, good conditions are created for taking advantage of the opportunities that can arise in the market as well as continued growth and development of the company.

"We are impressed by how Metenova has managed to establish itself as a technology leader in a relatively short period of time with a strong offering and a unique position in the market. We know the founders and management since we owned the company NovAseptic together and therefore have great respect for the knowledge that exists and being built in Metenova. We are looking forward to working with the owners and management of Metenova and actively supporting the company in the future." says Louise Nilsson, CEO and partner at Priveq.

"We are very happy to bring Priveq in as growth partner in Metenova. Priveq has a broad experience from 125 growth companies and we are convinced that Priveq will help us take the next step in our development. In addition, we have previously worked together with Priveq and therefore we look forward to a new journey together with confidence." says Johan Westman, CEO at Metenova.

"With Priveq as a strong owner, we see great opportunities to continue our planned growth. This gives us a good position to realize the opportunities we see in the market and to carry through the ventures we want in order to reach maximum potential." says Lennart Myhrberg, one of the founders of Metenova.

For more information, please contact:
Louise Nilsson, CEO and partner, Priveq Investment
Tel: +46 (0)709 50 95 50
louise.nilsson@priveq.se

Johan Westman, CEO Metenova
Tel: +46 (0)706 02 41 21
johan.westman@metenova.com

About Priveq Investment
For 35 years, Priveq Investment has invested in profitable growth companies. The business concept is to generate value through long-term investments and active ownership in unlisted growth companies. Since 1983, approximately SEK 3,5 billion has been invested and Priveq Investment and its employees have carried out 125 investments and been involved in taking 25 companies to an IPO. The current portfolio consists of 18 companies which has a total revenue of approximately SEK 5.5 billion and 2,300 employees. Some of the current portfolio companies are 21 Grams, Danfo, ILT Inläsningstjänst, Ports Group, QleanAir Scandinavia and Visual Art. Behind Priveq Investment is essentially a number of long-term, institutional pension funds in the Nordics and Europe, for example Skandia Liv, Fourth AP-fund, Kommunal Landspensjonskasse (KLP) and Europeiska Investeringsfonden (EIF).
More information is available at www.priveq.se.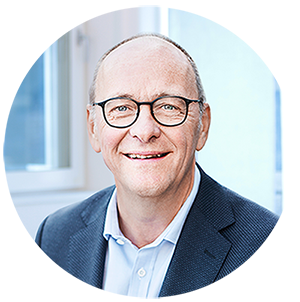 Metenova Welcomes New CEO
We are very happy to announce the Mr. Johan Westman has decided to join Metenova as new CEO starting August 2018. Mr. Westman has a successful career with a number of senior management positions within both industrial and life science companies, most recently as CEO of Biolin Scientific. Mr. Westman has been Chairman of the board of Metenova since 2016.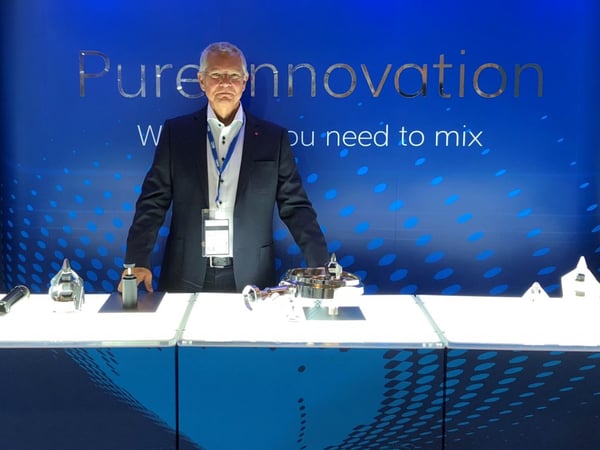 Metenova exhibits at Achema 2018
Metenova had a great success at the Achema tradeshow in Frankfurt